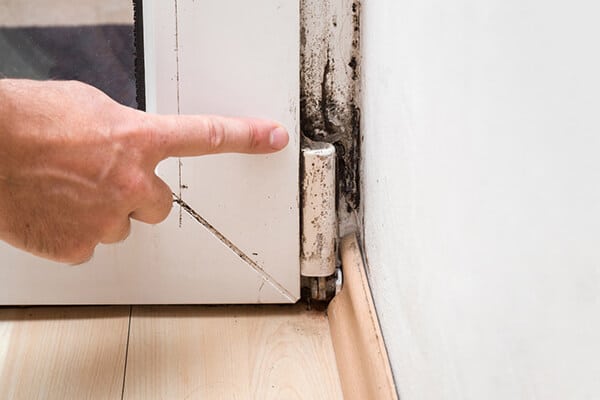 Whether you are narrowing down your list of potential homes to purchase or you have been in your home for years and notice a musty smell, you should prioritize having a mold inspection done. When buying a home, people have the usual home inspection done, but a mold inspection is separate from that. We are sure you have some questions about what a mold inspection is and whether or not it is worth investing in…
What is Mold?
Mold is a fungus, and it grows rapidly in moist places. Mold spreads by emitting spores that go often unnoticed as they are invisible to the naked eye. Spores have the ability to move until they land on a solid surface whether that be inside or outside the home. Removing these spores is next to impossible unless you install an industry grade filtration system which can be expensive and is improbable. However, you should know that mold spores only develop into mold when they land on a moist surface. To avoid the development of mold, you should keep the surfaces inside your home dry. Mold will not only damage the surface that it forms on, but it also poses potential health risks.
How To Know If You Need a Mold Inspection
Mold, being as small as a single cell, is impossible to see in the early stages of its development. Not only is mold tiny, but it also forms in places where we do not always look like under carpets and between walls. Here are things that may call for mold inspection…
Water Damage – In the event of water damage such as a leaking pipe or roof, a flooded basement, or excessive water on the ground around your tub or sinks, it may be a good idea to call someone in to inspect for mold. Any surface that has not dried within 48 hours poses the greatest risk for mold contamination.
Purchasing a Home – Because you likely do not know the history of water damage in the home you are considering, it is critical that you have a mold inspection completed before you seal the deal.
Vacant Home – Houses that have been vacant or abandoned for any extended period of time often have humidity build up. Humidity creates the ideal environment for mold to cultivate. This happens more often in areas with warmer climates and high humidity, a typical spring/summer here in the Midwest.
You See Mold – If you notice any black, white, blue, or green stuff growing, you should call a mold inspector to come out and assess the situation as it could be much worse than just what you are able to see.
What Happens During a Mold Inspection
A mold inspector will come in and take samples, which is vital in determining whether or not mold is present. Air samples are used to assess mold spores inside the home. These are gathered by using a pump that funnels into a collection device that catches the spores which will be sent off for lab analysis. These samples are useful in letting you know the severity of the mold problem. Once remediation has been completed, the inspector will come back in and gather more samples to confirm that the mold was removed.
Mold inspections are worth the investment as mold can be damaging not only to your home but also to your health. If you are buying a new home or suspect mold might be in your current home, you should consider having a mold inspection completed.
Not all home inspectors are created equal. AA Home Inspection has sellers, homeowners, and realtors who use us time and time again so they have the most accurate information possible before they buy or sell a property.
Contact us (859-448-0213 or 513-319-7770) -or- Request an Appointment To Get Started Today!
—
About AA Home Inspection
AA Home Inspection is a locally owned and operated, full-time inspection company serving the Greater Cincinnati and Northern Kentucky area. We have the experience to provide high-quality results. When it's time to buy a new home, you need to be able to turn to an experienced inspection company you can trust. AA Home Inspection employs a full-time staff of qualified inspectors and office staff. Since 2000 we have completed over 9000 inspections and you can be assured that your home inspection report will give you an in-depth look at your new property.
> Learn More