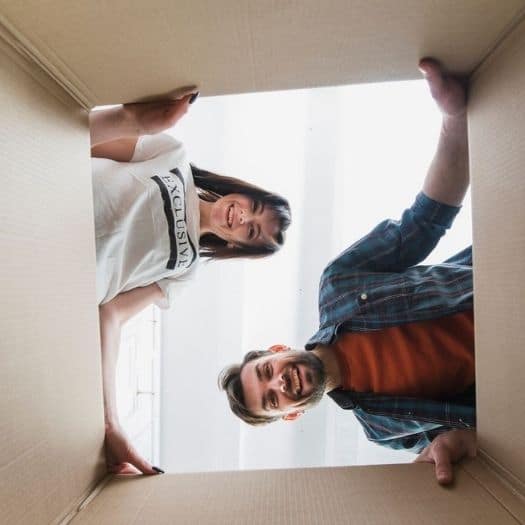 About Us
Meet The Inspectors at AA Home Inspection
AA Home Inspection is a growing team of multiple full-time, licensed inspectors inspecting homes and commercial properties all over Greater Cincinnati including Northern Kentucky.
We also have a full-time office staff who is available to answer any and all questions you may have.
All of our team members are properly licensed for the inspections and other services offered to our clients.  We are a true team and request assistance from our colleagues when we encounter something on a property we know they are the expert on.
No matter which inspector inspects your property, you receive the collective knowledge of every inspector at AA Home Inspection.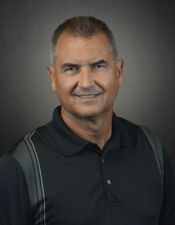 Meet the Home Inspector Team:
Michael Patton
Our founder and manager, Michael Patton, has dedicated 19 years to helping residential and commercial buyers, sellers, and agents throughout Northern Kentucky and the Greater Cincinnati Area.
"As the founder of AA Home Inspection, I take extreme pride in the business and the individual inspections that I perform. I enjoy performing inspections and providing information to my clients that enables them to make an informed decision."
Kentucky Home Inspector License (#HI103711)
Ohio Home Inspector License (OHI.2019005410)
Kentucky Licensed Pest Control Operator (KY PCO #54145)(LPCO Co ID# 39358)
Ohio Licensed Pest Control Operator (PCO: 101875 – 43182
KREIA Member (Michael was the president of KREIA from 2006 to 2007)
ASHI Certified (ACI #211913)
International Association of Certified Home Inspectors® (InterNACHI) – (CPI 19121738)
Residential Thermologist – KTI Certified
Appointed by Governor Fletcher to the Kentucky Board of Home Inspectors in 2007
Michael's background includes 20 years as a project manager, mechanical designer, and construction field liaison for an engineering firm. This gave him the hands-on knowledge and skills necessary to become a highly-skilled home inspector.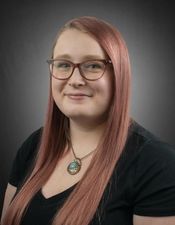 Client Care Coordinator:
Cassidy Addison
I am the Client Care Coordinator. I am 26 years old and I have 11 years of customer service experience. I have a passion for people, gardening, and home life. I came from decorating and styling homes at Pier 1, to specializing in customer satisfaction with Home Inspections. I help our clients schedule their inspections and am always happy to lend a helping hand.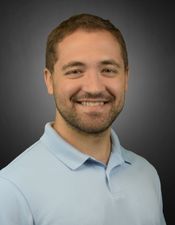 Growth Coordinator:
Frank Johnson
I'm Franklin Johnson, the Growth Coordinator and Director of Growth Management. You will see me at events and meetings with a smile and a friendly handshake! I am also a part of our content creation team for social media, building strategic online partnerships and driving outbound marketing efforts. If you are a new agent in the Greater Cincinnati or NKY area, I will probably be calling you to let you know about our services and what we can do for you, but if you would like a free coffee or lunch call us and we can set something up!
Licensed Inspectors
AA Home Inspection's inspectors are licensed in both Kentucky and Ohio and are members of both Kentucky Real Estate Inspectors Association (KREIA) and the American Society of Home Inspectors (ASHI).  To maintain our inspector's licenses they are required to have a statewide police background check every 2 years.
Our inspectors are affiliate members of both the Northern Kentucky Association of Realtors and Cincinnati Area Board of Realtors with electronic SUPRA keys for access.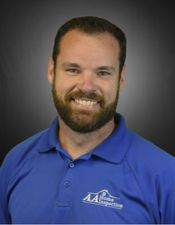 Licensed Home Inspector:
Darrin Bachman
Darrin Bachman is a highly-skilled, detail-oriented home inspector who looks out for each client's best interests.
"I look at the home as a series of systems working together. I inspect all major systems in the home and identify major defects that have been, are, or show potential for failure."
Kentucky Home Inspector License
ASHI Certified
KREIA Member
InterNACHI Certified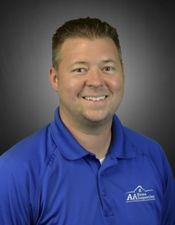 Licensed Home Inspector:
Justin McClellan
Hello, my name is Justin McClellan. When performing an inspection, I consider all the fine details that may have an impact on your new home. I take pride in providing a thorough inspection report in a timely manner. My report will inform the client of the condition of the home and its major components before they make the biggest purchase of their life. In my free time, I enjoy spending time with my wife Nicole, daughter Avery and, fishing.
Kentucky Home Inspector License
ASHI Certified
KREIA Member
InterNACHI Certified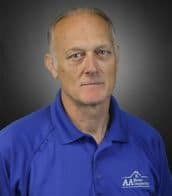 Licensed Home Inspector:
David Bauman
David is an experienced and dedicated home inspector, who has inspected over 2,500 homes for numerous home buyers, sellers, and real estate agencies throughout Ohio and Kentucky.
Licensed Kentucky Home Inspector
Licensed Ohio Home Inspector
Certified Kentucky Structural Wood Destroying Insect/Termite Inspector
Certified Ohio Structural Wood Destroying Insect/Termite Inspector
KREIA Member
InterNachi Member
FAA Certified Drone Pilot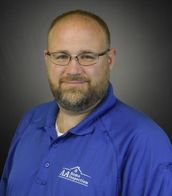 Licensed Home Inspector:
Richard Dedden
Hello, my Name is Richard Dedden. My goal is to provide you with the information necessary to help you make the best decisions for you and your family regarding the purchase of your home. In addition to home inspection experience, I have 20+ years of experience as a general contractor and property maintenance technician.
Licensed Kentucky Home Inspector
Licensed Ohio Home Inspector
InerNACHI Certified
Kentucky WDI Certification
Ohio WDI Licensed Certification
IAC2 Mold & Radon Certified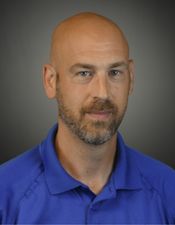 Speciality Inspector:
Rich Faller
I am certified in sewer inspections. While also being a licensed WDI inspector in OH and KY I am a licensed radon tester and mitigator and am currently certified in mold while working on my advanced mold certification. I am also currently working towards getting my home inspector license!
We Want To Perform Your Inspection!
If you do too please contact us to schedule your inspection now!
If you are ready to schedule your inspection, you can do so below using any of the following contact options including scheduling your inspection online.