Sewer Inspection in Cincinnati and Northern KY

Sewer camera inspections are important because any problems with the main sewer line are the financial responsibility of the owner. If there are problems with the sewer line that routine sewer cleaning won't solve, the repairs will be expensive.
These are also referred to as sewer scope inspections and pipeline video inspections.  All of these terms describe the same sewer inspection.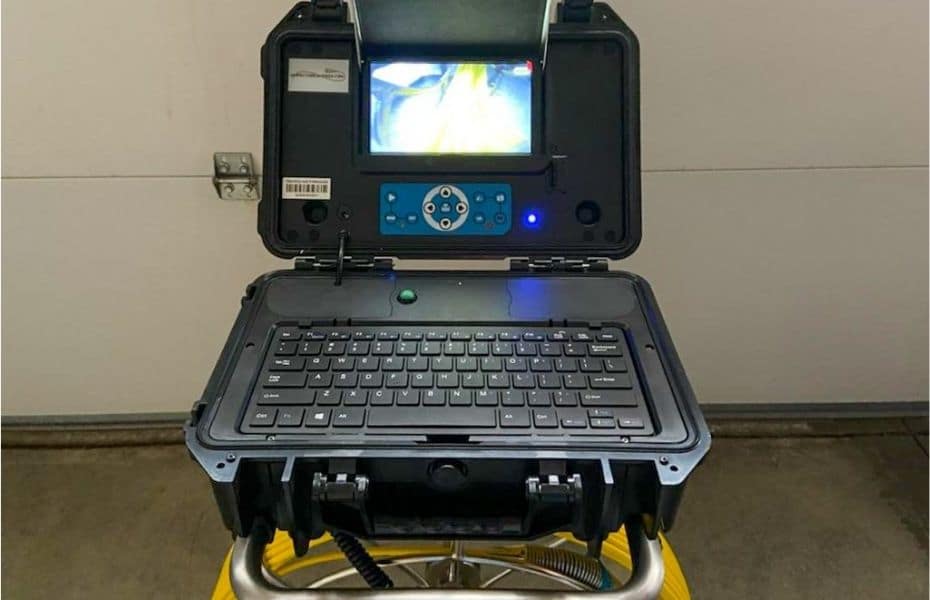 Included With Your Sewer Scan
Every sewer scan includes a written report of our findings, as well as a digital video file of the scope.
The sewer scope is performed at the same time as the home inspection. Sewer inspections are scheduled through our office at the same time the home inspection is scheduled.
Do I need a sewer inspection?
No age of home is immune to sewer problems. While it's unlikely, even new homes can have problems with the main building drain.
As you might imagine, the potential for problems increases with the age of the home.
If you're buying a new home, you probably don't need to spend your money on a sewer scope.
If you're buying a 10-year-old or older home, it's smart to have a sewer scan performed.
There is no clear dividing line between homes that should and shouldn't have a sewer scan performed. The decision will ultimately come down to the new home buyer's tolerance for risk.
Contact us to inquire about the price of adding a camera sewer inspection to your home inspection.  The cost may be less than you think and could save you thousands in costly sewer pipe repairs in the future.
We Perform Sewer Inspections in These OH & KY Counties:
Boone County, KY
Butler County, OH
Campbell County, KY
Clermont County, OH
Gallatin County, KY
Grant County, KY
Hamilton County, OH
Kenton County, KY
Pendleton County, KY
Warren County, OH