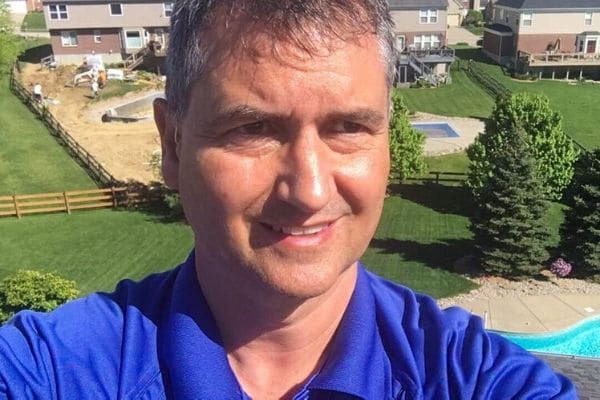 Home Inspection FAQ
It is not an everyday thing to purchase a property or need a property inspection for any other reason. We understand you very well may have questions!
We are here to help!
Below we have the answers to the most common questions we have received over the years of inspecting more than 10,000 Greater Cincinnati properties.
We hope you find the answer you are looking for. If not, give us a call or shoot us an email and we would be happy to answer any question you have.
What is a home inspection?
A home inspection is an in-depth visual examination of the physical structure and systems of a home. It is not an appraisal that tells you what the home is worth or a code compliance audit. If you are thinking of buying a home, condo, townhouse, or duplex, you should have it properly inspected before the final purchase by an experienced and impartial inspector.
Why do I need a home inspection?
Purchasing a home will probably be the single largest investment you will ever make. You should know exactly what to expect inside and out, in terms of repairs and maintenance. A fresh coat of paint could be hiding serious structural problems. Watermarks on the ceiling, roof decking, or floor joists may indicate a chronic leakage problem or simply be the result of a single incident. The home inspector interprets these and other clues, then presents a professional and impartial opinion as to the condition of the property before you buy, so you can avoid any unpleasant surprises after the sale. Of course, a good home inspection will also point out any positive aspects of a home, such as a new roof or new siding.
What does a home inspection cost?
The cost for a home inspection varies from company to company. It will also depend upon the type of inspection you request and the characteristics of the property. Generally, you should expect rates for a qualified licensed company/inspector to range from about $399-$799 depending on the size of the home. Not a bad price to pay considering you are about to make the single largest investment of your life. Use common sense when hiring an inspector, if you are quoted $100 and all others are $400+ what are you going to receive, and will this inspector be around next week?
Should I be present for my home inspection?
Many clients often attend the last half hour of the inspection, and some attend the entire inspection to ask questions, but you may prefer to leave the inspection to us and take advantage of our easy online report retrieval. It's up to you. A thorough home inspection will take 2 to 3 hours, depending on the size, condition, and characteristics of the home. Larger homes will require more time, as will older homes. We advise our clients to arrive 1 hour from the beginning of the inspection for the best use of their time.
Can I do a home inspection myself or have my friend help me?
Even the most knowledgeable home buyer or homeowner lacks the expertise of a professional home inspector who has inspected hundreds or even thousands of homes in their career. An inspector is equally familiar with all the elements of home construction and the proper installation, maintenance, and interrelationship of these elements. Plus, most buyers find it hard to stay completely objective and unemotional about the home they are considering, possibly leading to a poor assessment. Even trained craftsmen know that professionally inspecting a home is no simple task. Many wouldn't consider doing an inspection for themselves or even having one of their own employees do it for them. Why should you?
Can a house 'fail' an inspection?
No. A professional home inspection is simply an examination of the current condition of the prospective home. It is not an appraisal or a municipal code inspection. A home inspector will not pass or fail a house, but rather, we describe its condition at that time and indicate which items will be in need of repair or replacement.
If the report is favorable, did I really need an inspection?
Definitely! Now you can have peace of mind in completing your home purchase, knowing the condition of the property and all its equipment and systems. You may have also learned a few things from the inspection and will want that for future reference.
How does your service compare to that of other home inspectors?
We welcome you to read more about our services, then compare us to the competition. We're sure that you will find that we are the best in the business. We're well-educated, professional, sincere, unbiased, fair, and thorough. Our inspections are a complete service, with no hidden charges. Our home inspection report format is easy to understand, easier to read (digital printout, no handwriting to decipher), and we include images with every report. We are not satisfied unless you're satisfied. All of these factors separate us from our competition and continue to make us the preferred choice for home inspections!
After the home inspection, which items should I ask the seller to repair?
It is appropriate to ask the seller to fix any immediate safety issues, such as a gas leak. As home inspectors, we do not participate in the negotiation. This is where your real estate professional will assist you.
Who is responsible for paying for a home inspection?
The potential home buyer typically pays for the home inspection. This gives the home buyer full control over who performs their potential new home's inspection. Sometimes a home seller will have the home inspected before they list it for sale so they can fix any potential issues that may need to be addressed. This is up for negotiation and something you can discuss further with your real estate agent.
Do home inspections come with any additional costs?
The short answer is no. We will charge the agreed-upon amount for your home inspection based on its square footage and other unique features.
There could possibly be additional costs depending on what is found during the home's inspection. Home inspections can detect things like the presence of radon gas, termites, asbestos, lead piping or paint, and mold which should be addressed prior to the sale of the home. If any hazardous concerns are found during the inspection, you can use these as negotiation points with your realtor and the buyer or seller.
How long does a home inspection take?
It varies depending on the size of the house, how well the seller prepared the home for the inspector to check everything, and the number of defects found. To get you an idea, the average home inspection takes 2-4 hours on the property.
Ask Us Your Questions!
If you still have unanswered questions remaining about getting your home inspected by AA Home Inspection, please don't hesitate to contact us. If you are ready to schedule your inspection, you can do so below.