11-Month Builder's Warranty Inspection

Newly constructed homes come with a builder's warranty.  The month common term for a builder's warranty is 12 months.  
That is why we recommend having your home re-inspected at month 11 because if anything major is discovered, it could very well be covered by the builder's warranty, potentially saving you thousands of dollars.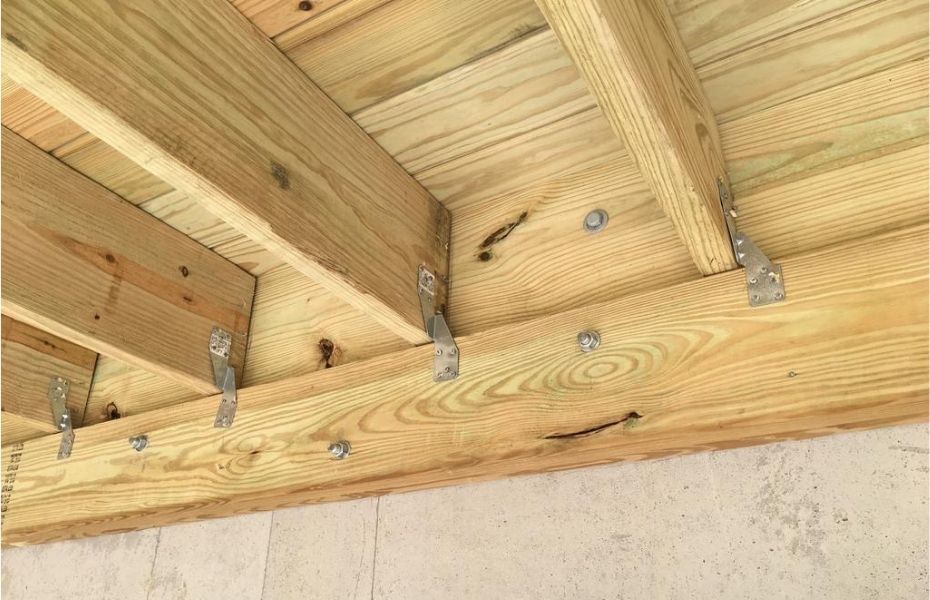 What is a Builder's Warranty?
A builder's warranty is simply a warranty offered by the builder of your property ensuring that everything was completed in a workmanship like manner for a minimum of 1-year after the structure was complete.
The image of the underside of this deck where it attaches to the home's foundation may look acceptable to many but the wrong type of fasteners where used to attached the crossmembers to the ledger board. This deck is suseptable to failure during weather that brings high-wind speeds.
Why choose AA Home Inspection to perform your home's warranty inspection?
We know what to look for and we inspection new and existing homes in Cincinnati on a daily basis.
Spend a little money on having your warranty inspection performed and it could save you thousands in out of pocket costs by having the builder make the repairs under warranty.
What's included in a warranty inspection?
Our Home Inspection Service Includes The Inspection of the Following:
Roof, vents, flashings, and trim
Gutters and downspouts
Skylight, chimney, and other roof penetrations
Decks, stoops, porches, walkways, and railings
Eaves, soffits, and fascia
Grading and drainage
Basement, foundation, and crawlspace
Water penetration and foundation movement
Heating system (HVAC)
Cooling system (HVAC)
Main water shut-off valve
Water heating system
Interior plumbing fixtures and faucets
Drainage sump pumps with accessible floats
Electrical service line and meter box
Main disconnect and service amperage
Electrical panels, breakers, and fuses
GFCIs and AFCIs
Fireplace damper door and hearth
Insulation and ventilation
Garage doors, safety sensors, and openers
And much more
Builder's Warranty Inspection Pricing
The cost of your home inspection is primarily determined by the square footage of your home.  Please contact us and we are happy to pull the square footage of your home to provide you with a free, no-obligation cost estimate for your home inspection.
We Perform Warranty Inspections in These OH & KY Counties:
Boone County, KY
Butler County, OH
Campbell County, KY
Clermont County, OH
Gallatin County, KY
Grant County, KY
Hamilton County, OH
Kenton County, KY
Pendleton County, KY
Warren County, OH
Every Warranty Inspection Includes:
The heating system
The central AC system
All interior plumbing & electrical systems
The roof
The attic (including visible insulation)
All walls
All ceilings
All flooring
All windows and doors
The home's foundation
The basement
All structural components