AA Home Inspection's Certifications
Below you will find all of our certifications!  We take great pride in being experts to provide our clients with the most thorough inspection services possible.  You can also lookup our Ohio and Kentucky Home Inspector Licenses.

KREIA Member
KREIA is the Kentucky Real Estate Inspectors Association. Michael Patton, the owner of AA Home Inspection, served as the president from 2006 to 2007. All inspectors on the AA Home Inspection team are KREIA Members.

InterNACHI CPI
NACHI is a very well respected international learning center and a general resource for professional home inspectors. All AA Home Inspection team members are Certified Professional Inspectors by InterNACHI.

Certified Radon Testers
Radon is a growing concern among homeowners. Radon is present in the soil of Greater Cincinnati, and sometimes the levels can become harmful to humans and pets. Currently, we only test for radon and will be adding radon mitigation soon.

WDI Certified (Termites)
WDI stands for Wood Destroying Insects.  Everyone knows how termites can ruin the structural soundness of a home or building. We are certified to assess potential issues and the scope of the damage if present.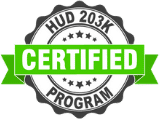 Approved 203k Consultant
HUD, the United States Department of Housing and Urban Development started the 203(k) program to assist with the money needed to make repairs or refinance a home. Michael Patton is an approved consultant.

OH Licensed Home Inspectors
AA Home Inspection is certified by the entire state of Ohio to perform home inspections. We serve the local counties including Hamilton, Butler, Warren, and Clermont.

BBB Accredited
AA Home Inspection has been an accredited business by the Better Business Bureau® since 2004. We still hold an A+ rating with the BBB to this day.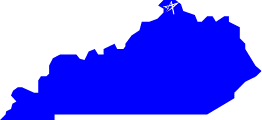 KY Licensed Home Inspectors
AA Home Inspection is certified by the entire state of Kentucky to perform home inspections. We serve the local counties including Boone, Kenton, Campbell, Gallatin, Grant, and Pendelton.

Licensed Pest Control Operator
AA Home Inspection is big on continuing education. Along with continuing our education in areas directly relating to the home inspection field, we also think outside the box to provide our clients with even more value.

FAA Certified Remote Pilot
Justin is one of the inspectors at AA Home Inspection.  He carries an active FAA Certified Remote Pilot's license, which enables him to use a drone to inspect elevated areas that may be dangerous otherwise.

Sewer Inspection
AA Home Inspection offers sewer scopes. Performing a sewer scope is often overlooked, but the cost of not knowing can be high. We'll always ask if you would like to add on a sewer inspection.

Certified Residential Thermographer
AA Home Inspection is certified to use thermal imaging to detect leakage in structures. Thermal imaging is the most accurate way to detect leakage of hot or cold air.

Supra Key Authorized
We have Supra Key authorization to provide convenience to our clients who have a lockbox containing a key to their property. We can access the key without needing the realtor to meet us at your property.

11-Month Builders Inspection
New construction comes with a 12-month warranty from the builder. We perform inspections on new constructions at 11-months to give the property owner time to address any issues while still within their warranty period.

92-Day Service Warranty
Things happen. Our 92-day warranty covers you if something happens to the structure or mechanical components of your home and it is with 92-days of your inspection.

Secure Online Payments
AA Home Inspection uses the merchant processing services of Authorize.net. Authorize.net is the largest and most secure credit and debit card processor in the world.

200% Satisfaction Guarantee
You will be fully satisfied with our performance at the end of the inspection, or we will refund your purchase and pay our competition to conduct a second inspection. The client must be present for the inspection and express concerns to the home inspector who performed their inspection before leaving the property.
If you have any questions regarding our services, please reference our home inspection FAQ page.  Along with all of these certifications, we also have a ton of reviews from satisfied clients over the years. If you would like an AA Home Inspector to perform your home or property inspection, do not hesitate to contact us!