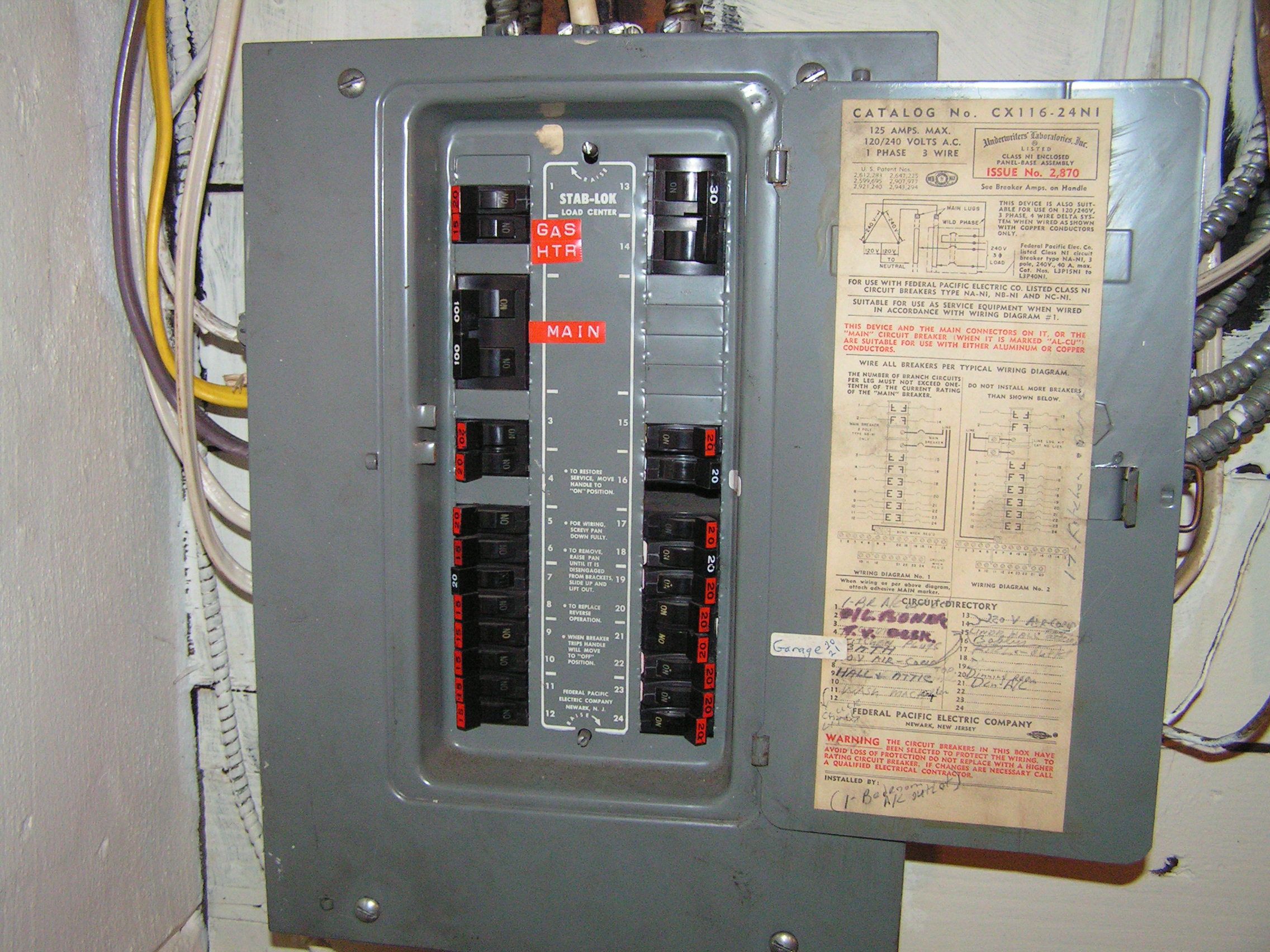 As you can imagine, a thorough home inspection involves inspecting some parts of the home which are much more technical than others. When you think about the many intricate aspects of the electrical, plumbing, and HVAC components, you realize a home inspector has to be at the top of his game. If there is a defect or deficiency in any of these areas, it is almost always based on trade codes and standards.
The inspector is not performing a code compliance inspection but will point out any deficiencies defined in that particular code for that category. For example, an inspector may note a missing cover from a junction box which is considered a potential safety or fire issue by the National Electrical Code. All junction boxes must have covers. Keep in mind that during the electrical part of the inspection, the inspector is at risk for serious electrical shock hazards as well. That is another reason why you should secure only a qualified professional home inspector to perform any home inspection.
If an inspector is not up-to-date on code and safety standards, any missed or improperly identified items can pose a threat to the property's occupants.
Schedule Your Home and Electrical Inspection Online with AA Home Inspection if your home is located in Northern Kentucky or SW Ohio.
The Outside Electrical Inspection
Part of the electrical inspection is performed outdoors on the outside of the house. The cable service entrance, coming into the home overhead from the street, has to be identified and clearance must be checked due to the minimum height requirement over walkways and lawns. Splices and supports must be inspected as well. The condition of any exterior ground rods must be accessed. Many homes have the main electrical disconnect on the exterior of the house. The inspector will check the ampere rating and/or size of the disconnect, as well as, ensure that the disconnect is accessible to the property's occupants.
Inspecting the Electrical Panel
The inspection of the electrical panel not only involves more single observations (Upwards of 20) than any other component of the house but is one of the more dangerous parts of the inspection. Take note – an electrical panel consists of exposed wiring carrying 240 volts. Each wire and connection must be examined and any problems noted. Wire sizes must match the fuse or circuit breaker.
Panel openings, labeling, current and voltage ratings, and the general condition of the panel are all noted. The workmanship is assessed to ensure it meets the proper standards for electrical work based on fire and safety prevention. Improperly wired receptacles and/or the interior of the electrical panel will tell an inspector whether or not a licensed electrician did the work. A home inspector will always point out the dangers of poor electrical work and recommend that problems be corrected by a licensed electrician.
An older home may have acquired additional electrical panels to expand the home's capabilities or to use for a detached garage or possibly a basement area. These sub panels are inspected with the same detail as the main panel. The inspector will also check the receptacles, switches, and electrical fixtures during the inspection. There are over 16 different observations made when checking these devices.
Inspecting Ground Fault Circuit Interrupters
An area of the electrical inspection that tends to cause some confusion is the reporting on GFCIs or Ground Fault Circuit Interrupters. One reason being is that the location and use of the GFCI devices were updated and changed as electrical codes evolved during the 1980s. A homeowner is not required to update his/her home whenever there is a change to the building codes.
During the inspection, the location and operation of a GFCI must be identified. If one is missing or does not function properly, it should be noted. An inspector shouldn't use current codes to identify GFCI issues on receptacles that were installed when an older code edition was in effect, hence the tendency for confusion on inspection reports. Less confusing because they are new is Arc Fault Circuit Interrupters, or AFCI. These devices are located in the electrical panel and are in circuit breaker form. When they were first introduced, the AFCI breakers were meant to only cover bedroom circuits. However, they are now used for branch circuits throughout the home.
Verifying the House Electrical Ground
One of the most significant parts of the inspection is to verify the house's electrical ground.
Proper grounding is essential to the safety of the people in the house. All receptacles, fixtures, and electrical panels should be grounded and tied to a common point. This common point may be a ground rod, a water pipe, or part of the building ground. An inspector must be diligent to verify this ground and assure it is properly connected.
Proper grounding is vital to ensure your home can withstand a lightning bolt strike and keep everyone safe inside.
Smoke Detector Inspection
A good home inspection includes all aspects of the home – no detail is too small or insignificant. Traditionally, reporting on the home's smoke detectors falls under the electrical section of the report. The location, type, and operation of all smoke detectors must be recorded. Any missing, damaged, and/or non-functioning units must be identified. If carbon dioxide detectors have been installed, the location must be included. Whenever possible, all detectors should be tested with the test button during the inspection process.
Inspecting Past Faulty Repairs and Electrical Work
Depending on the age of a home, it is very likely that somewhere along the way the homeowner or some other unqualified person has attempted electrical work on the house. Poor electrical workmanship is one of the more common areas of problems found during a home inspection. The repair/correction of any electrical deficiencies identified should be a top priority and should only be made by a qualified electrician. Poor electrical workmanship left ignored can prove to be a huge fire and safety issue for the homeowner.
Home Inspector Series  |  View the rest of  "A Home Inspectors Role" Series
Not all home inspectors are created equal. AA Home Inspection has sellers, homeowners, and realtors who use us time and time again, so they have the most accurate information possible before they buy or sell a property.  
Contact us (859-448-0213 or 513-319-7770) -or- Request an Appointment To Get Started Today!
—
About AA Home Inspection
AA Home Inspection is a locally owned and operated, full-time inspection company serving the Greater Cincinnati and Northern Kentucky area. We have the experience to provide high-quality results. When it's time to buy a new home, you need to be able to turn to an experienced inspection company you can trust. AA Home Inspection employs a full-time staff of qualified inspectors and office staff. Since 2000 we have completed over 11,5000 inspections and you can be assured that your home inspection report will give you an in-depth look at your new property.