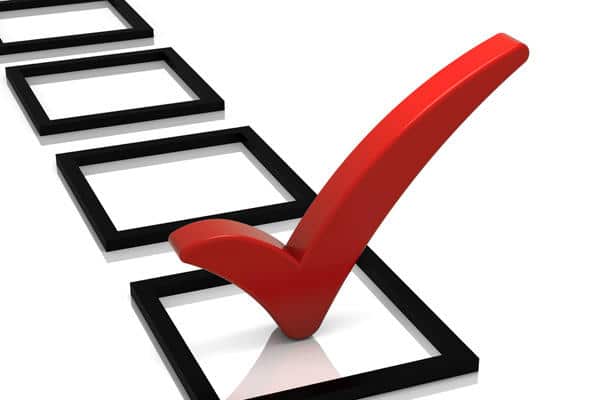 Home inspections are one of the most significant financial investments a potential home buyer can make. A home inspection can provide the homebuyer with valuable information on the home in-question and peace of mind as they embark on the ups and downs of the home-buying experience. Home inspections have historically been viewed as something only buyers requested, but what many sellers don't realize is that they, too, can reap financial benefits from requesting a pre-listing home inspection PRIOR to listing their home. Pre-sale Inspections have been shown to encourage the sale of homes by up to 50% faster.
Waiting to Have an Inspection Can Cost the Seller Dearly If There is a Problem
When a Real Estate Agent works with a seller, their first suggestion is to stage the home with less personal items and more "mass appeal" which will attract multiple buyers. However, when a home inspector comes in, he/she won't be looking at the paint color or furniture placement. An inspector is looking for any existing or potential problems with the structure or function of the home and its systems. After the home inspection the buyer is presented with a home report listing any major issues found. Armed with this information, the buyer usually comes back with a lower offer to offset any repair costs.
It's Better to Fix Problems Before You Sell So You Can Keep Initial Offers Intact
As a seller, come clean about your home's mechanical condition before listing your home or fix it. Take note – once you are aware of a problem, you have to disclose it to the buyer. Most buyers' inspections will discover any major mechanical defects in your home – i.e. roof in need of repair, furnace beyond its years, old windows – these are big-ticket items that buyers use to negotiate the home price downward. Requesting a pre-sale inspection is one way to insure that you get as much value for your home as possible.
Pre-Sale Inspections Help You List Your Home at the Right Price the First Time
A pre-sale inspection will help you, as the seller, to notice those easy-to-ignore minor defects such as leaky faucets, missing smoke detectors, or broken light switches. These "minor" defects may not seem that important, but stand out to potential buyers. Any major defects in the home will also be reported which will allow you time to repair prior to listing or to disclose up-front. You can then assess and set your listing price accordingly. The last thing you want is your home languishing on the market. You want to put a fair price and sell relatively quick.
Reasons for a Pre-Sale Home Inspection
Allows sellers/realtors to really "see" the home through the eyes of a third party professional
Helps to set a realistic listing price
Gives the seller the opportunity to make repairs ahead of time so any defects (Major or minor) won't become negotiation stumbling blocks later
Encourages buyers to waive the inspection contingency
Alleviates a prospective buyers concerns and suspicions
Reduces a seller's/realtor's liability by adding supporting documentation to state mandated disclosure. (Be sure to make the inspection report and copies of any repairs available to potential buyers).
Could identify potential safety issues
Keep in mind – your buyers are going to conduct a home inspection eventually. Take advantage of being first-in-line and initiate the necessary steps to ensure a quick, easy and hassle-free home sale.
Not all home inspectors are created equal. AA Home Inspection has sellers, homeowners, and realtors who use us time and time again so they have the most accurate information possible before they buy or sell a property.  
Contact us (859-448-0213 or 513-319-7770) -or- Request an Appointment To Get Started Today!
—
About AA Home Inspection
AA Home Inspection is a locally owned and operated, full-time inspection company serving the Greater Cincinnati and Northern Kentucky area. We have the experience to provide high-quality results. When it's time to buy a new home, you need to be able to turn to an experienced inspection company you can trust. AA Home Inspection employs a full-time staff of qualified inspectors and office staff. Since 2000 we have completed over 9000 inspections and you can be assured that your home inspection report will give you an in-depth look at your new property.
> Learn More