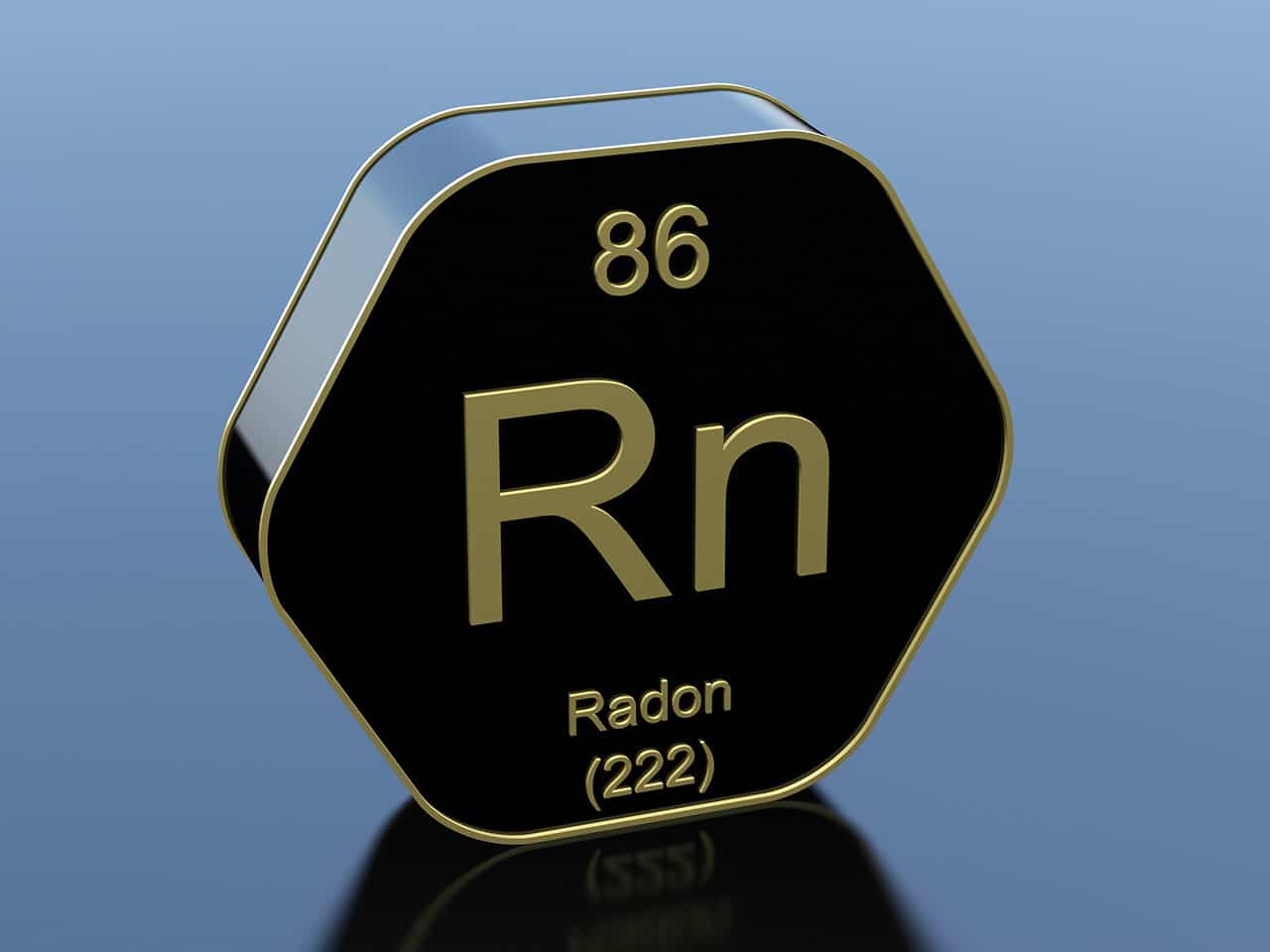 You don't have to be a chemistry major to know that the presence of Radon gas is something you don't want in your home. Radon is a colorless, inert radioactive gas that is slowly released during the breakdown, or natural decay, of uranium in the ground. This gas moves freely though soil, rock, and water. Because it is the heaviest gas in nature, high levels of radon can accumulate in basements or generally poorly ventilated areas of a home or building. Radon is a colorless, tasteless, and odorless radioactive gas, therefore, it's impossible to detect without testing for it. 
How Dangerous is Radon Gas?
As radon decays, it continues to break down, forming other radioactive elements in the process. These elements, when inhaled into the lungs, damage the cells that line the lungs, causing lung cancer. Radon exposure has been linked to 16 percent of lung cancer deaths and is the second leading cause of lung cancer after smoking.
How Does Radon Enter a House?
Radon naturally occurs with the decay of uranium and thorium, which are often found in granite bedrock. It seeps up through the bedrock and can enter a house via cracks in the foundation. Radon can also be found in well water. The levels of this gas may even vary in two neighboring houses. Because one home has dangerous levels doesn't mean that nearby homes will test high for radon gas.
How is Radon Detected and How Much is Too Much?
The most accurate way to detect the gas is to hire a professional to test for the presence of radon. Be aware that radon levels can vary over time and especially from season to season. With this in mind, it's a good idea to conduct any radon testing over a duration of a few months, or even longer, to determine actual radon levels and to confirm if any remedial action is necessary. Since it's such an important matter to get right, make sure to contact a certified radon inspector to perform testing on your home.
In the U.S. Radon is measured in picocuries per liter of air (pCi/L). The current guideline for remediation is any level higher than 4 pCi/L. In general, the basic rule of thumb is: The higher the number, the higher the risk. Consider that the current action level is equivalent to the radiation exposure of 30 medical chest x-rays per year. When you consider exposure in a home setting is 12 or more hours per day, you can see the seriousness of any long-term exposure. Levels at 4 picocuries per liter are considered dangerous by the EPA. If the levels are higher than what is considered safe, they can be lowered by installing a mitigation system.
Studies have shown that as much as 40% of buildings in high-risk areas exceed EPA guidelines when tested. For information on the prevalence of radon in your area, check out the U.S. Environmental Protection Agency's (EPA) website. They have a radon zone map you can cross-reference to learn if your area is considered high-risk. At the time of this post… Butler, Hamilton, Pendleton, and Warren Counties are Zone 1 counties with predicted average indoor radon screening levels greater than 4 pCi/L. Boone, Campbell, Clermont, Kenton, Gallatin, Grant, and Pendleton Counties are Zone 2 counties with predicted average indoor radon screening levels from 2 to 4 pCi/L. The only way to really know if radon is present in your home, is to perform a test. Even if your home is in an area considered low-risk, it's wise to conduct a test to be sure.
Short Term and Long Term Tests
What if your scenario includes buying a new home? Or perhaps selling one? In either case, a long-term radon test is pretty unrealistic as no one wants to wait three months to get their answer. The next best option is to have a short-term test performed. This radon test lasts between 48 to 72 hours and should be administered by a certified radon inspector who has been specifically trained to an industry-recognized standard of practice and are held accountable for working to establish radon testing guidelines. Some home inspectors are also certified as a radon testers, and as such, could perform the test for you. If not, he/she may be able to recommend a professional to conduct the test for you. Before purchasing a new home, it only makes sense to determine if any radon is present, as this could be a game changer during your negotiations.
How is Radon in the Home Removed?
There are different ways for a professional mitigation contractor to reduce the amount of radon gas present in a home. One way is to prevent radon from entering the home in the first place. If there are cracks in the home's infrastructure, they should be sealed. The contractor might install sub-slab or sub-membrane depressurization systems to suction the gas away. If radon has been found in the well water, it can be removed through a charcoal filter. A professional radon mitigator uses a combination of these techniques, depending on the unique circumstances of the house.
If you're concerned about radon in your present home, or you're in the process of buying a new one, talk to a certified radon inspector like AA Home Inspection to learn more about radon testing and the remedial process if radon is discovered.
Contact us (859-448-0213 or 513-319-7770) -or- Request an Appointment To Get Started Today!
—
About AA Home Inspection
AA Home Inspection is a locally owned and operated, full-time inspection company serving the Greater Cincinnati and Northern Kentucky area. We have the experience to provide high-quality results. When it's time to buy a new home, you need to be able to turn to an experienced inspection company you can trust. AA Home Inspection employs a full-time staff of qualified inspectors and office staff. Since 2000 we have completed over 9000 inspections and you can be assured that your home inspection report will give you an in-depth look at your new property.
> Learn More