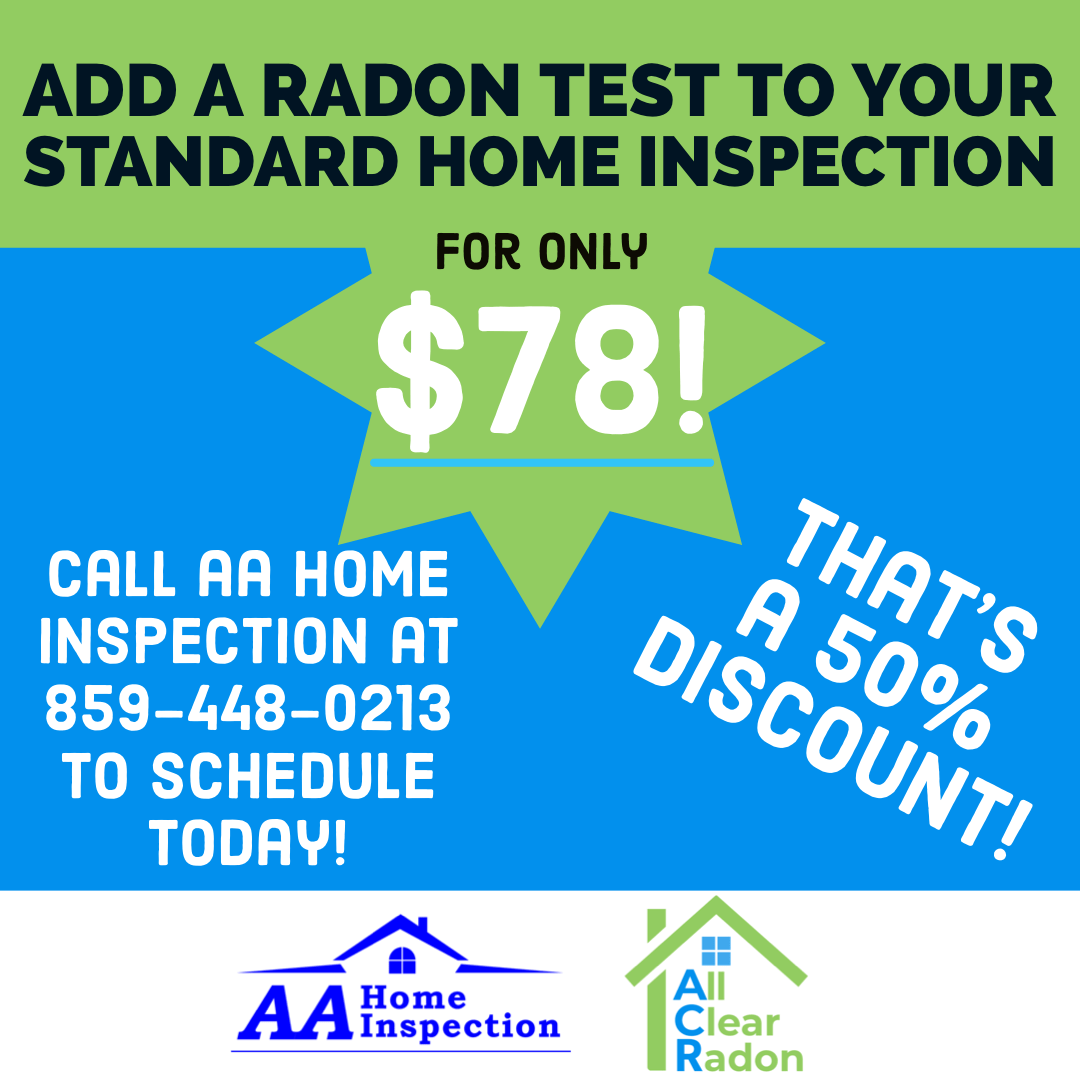 When January and Radon Awareness Month ends, so does this offer!  
This offer has ended as of February 1st, 2022.  If you are reading this in the future please contact us for current specials we are offering for future Radon Awareness Months!
AA Home Inspection wants to thoroughly inspect your potential new home to give you peace of mind.  Adding on a radon test to your home inspection is a great way to rest a little easier at night!
January is Radon Awareness Month
Radon is an issue in our geographic area – SW Ohio and Northern Kentucky.  So, $78 for a radon test is kind of a big deal!
Purchasing a home is a major decision!  You want to be as informed as possible before signing on the dotted line and our detailed inspections offered by experienced licensed home inspectors will provide you with an easy-to-read inspection report detailing the condition of the major components found within the home and the things you can't see, such as radon gas.
Save 50% On Your Radon Test With A Home Inspection
We make it easy to schedule your home inspection at AA Home Inspection.
Please feel free to call and ask questions too!  If you'd like, we can schedule your inspection over the phone.  Many of our clients love having the ability to schedule their home inspection online as well.
No matter how you choose to schedule your inspection, if you contact us in January, you can add a radon test to your home inspection for just $78.