Home Service Professionals
AA Home Inspection's Preferred Vendors
We have worked with all of these service providers and have faith in them to provide you with the same level of service they have offered us over the years.
Please understand these businesses have no direct correlation to AA Home Inspection. They are other local small businesses that provide services many of our clients need.
We get asked all the time, "Do you know a company that does XYZ…"
That is what prompted us to create this page. Its sole purpose is to hopefully connect you with a fair and honest contractor quickly.
Greater Cincinnati Plumbing Contractors

Plumb Tite
Plumb Tite is a full-service contractor serving the entire Tri-State area with plumbing services.
www.plumbtite.com
(859) 727-8483

Jolly Plumbing
Septic inspections and septic pumping is a service many plumbers do not offer. Jolly Plumbing does.
www.jollyplumbing.com
(859) 320-7811
Greater Cincinnati Radon Testing and Radon Mitigation

All Clear Radon
All Clear Radon is a team of licensed radon professionals offering radon testing and radon mitigation services in Northern Kentucky and Cincinnati, OH.
www.allclearradon.net
(513) 428-2120
Greater Cincinnati HVAC Contractors

Arlinghaus HVAC
Arlinghaus is a home service company that offers heating and air solutions as well as plumbing.
www.arlinghausair.com
(859) 955-8334
Greater Cincinnati Electrician

Servall Electric Company
Servall Electric Company is a leader in electrical services in Greater Cincinnati.  They are our preferred vendor.
Residential | Commercial | Industrial
https://www.servallelectric.com/
Call the office: (513) 771-5584
Bob Steltenkamp mobile: (513) 581-5523
Greater Cincinnati Roofing Contractor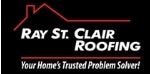 Ray St. Clair Roofing
Ray St. Clair Roofing is the leader in roofing in Greater Cincinnati.  They are our preferred vendor.
(513) 874-1234
Mold Testing & Remediation Service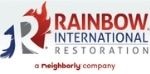 Rainbow International Restoration
Rainbow International Restoration offers mold testing and removal, flood remediation, natural disaster recovery, and odor removal.
www.rainbowintl.com/cincinnati
(513) 271-1000

DryEffect Restoration Services
DryEffect Restoration Services offers mold testing and removal, flood remediation, natural disaster recovery, and odor removal.
www.dryeffect.com
(859) 727-2055
Greater Cincinnati Structural Engineers

AO Structural Engineers
AO Structural Engineers assess and analyze building structures to identify potential faults.
www.aoengineers.com
(859) 393-9049
Northern KY Lawn, Landscape, & Tree Services


Go-Getter Tree Service
Go-Getter Tree Service is a professional tree service performing tree work safely at very fair prices.
www.go-gettertreeservice.com
(859) 279-3425
Septic Inspection Services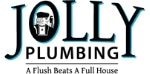 Jolly Plumbing
Jolly Plumbing performs septic inspections in Kentucky and Ohio.
www.jollyplumbing.com
Ohio: (513)438-0781
Kentucky: (859)320-7811

Eaton Inspections
Eaton Inspection offers septic inspections in Kentucky, Ohio, and Indiana.
www.eatoninspections.com
(859) 466-5030

Eaton Inspections
Home inspectors are a tight-knit group of professionals. If you happen to live outside our service area in Southeast Indiana, we recommend them to perform your home inspection.
www.eatoninspections.com
(859) 466-5030
Popular Pages: Quick Links